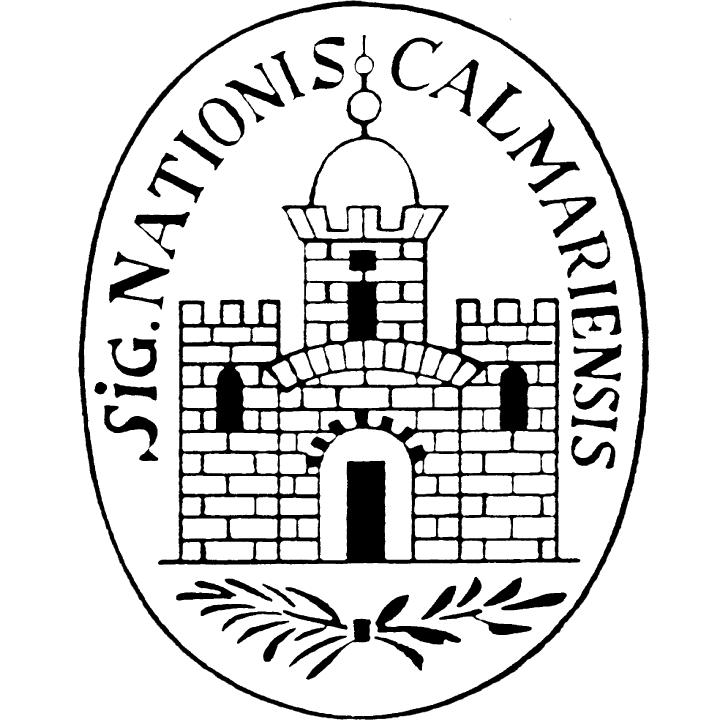 Kalmar nation
Kalmar nation is the small nation with a big heart. The nation where student traditions meets creativity in a lush and active student life! Our music stage is famous in Uppsala and our parties are colorful. We cover all types of live shows from open-mic evenings to unique dance clubs. With a large selection of activities and study places, our cozy nation house becomes a living room for our members.
About the nation
Kalmar nation is the nation where creativity meets student traditions in a lush student life. We are the nation with the big heart and the most important thing is that here we always have fun! Even though we may not be one of the largest nations, we are many enough to shake the walls when we dance on the dance floor, but few enough to easily get to know the person you happened to spill a drink on. This makes it easy to become part of our community while there are plenty of other active members to get to know.
Our nation house on Svartmangatan 3 offers you study places with free wifi during all days of the week. In our ballroom we hold our magnificent and traditional gasques and balls with song, food and drink. We celebrate all that is possible to celebrate and we fill the evenings with laughter. So do not miss the Kroppkake (a Swedish traditional dish) eating competition at Kroppkakegasquen or the elegant ball Ostkakegillet (swedish cheesecake ball) organized by the mysterious Ostkakeorden. In our basement we house Uppsala's most cozy pub called Pub Kronan. The pub is open every day of the week except Sundays, with a well-stocked board game library available. In the summer, we open up our lovely garden pub Mindre Alvaret, where you can enjoy the sun or cool off in the shade of our apple trees in the nation's lush garden. Our house is often filled to the brim with music, one of our great interests! We mix live gigs with open-mic evenings and unique club occasions. In addition to this, the nation offers a number of different fun membership activities to enrich your student life with, such as mixtape circle, photo group, theater, painting group, choir, floorball, yoga, sewing, spex and more. For our members, we also have a variety of scholarships to apply for as well as housing right next to the nations building, in the middle of central Uppsala!
Are you passionate about something? Plan and implement projects? Fun idea for a party? Do you want to try something you have never done before or do you want to get better at something and gain work experience? Kalmar nation is run on a non-profit basis by students for students and the nation house becomes a home for our committed people. No matter what you want to do, you do not need previous experience. Basically, the nation is a place for you to grow and develop. If you want to write a script for a party entertainment, organize activities or whatever, just get in touch!
At Kalmar nation we are a family and when you feel that you want to be a part of it and take part in all this and more, you are warmly welcome to the nation house during office hours or contact us via First Curator's email, 1q@kalmarnation.se.
Membership fee per semester: 330 kr
The nation's housing
As a member of Kalmar nation we can offer you accommodation in two housing areas: Bortom Bullret and Rackarnäbbet. The first one consists of a large amount of corridor rooms as well as some two-room flats while the latter comprises a few more self-sustained flats. Both areas are in close vicinity to the nation, i.e. in central Uppsala. Kalmar nation has 92 corridor rooms, 16 double-rooms and one triple-room.