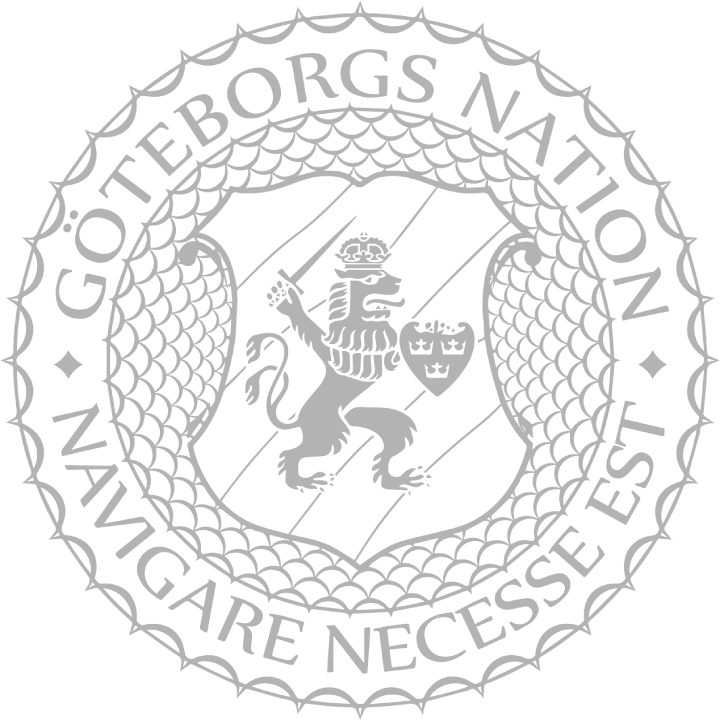 Göteborgs nation
Göteborgs Nation is Uppsala's smallest nation, with about 500 members. The nation was founded 1667 and originally catered to students from Göteborg, Bohuslän and Halland, but is currently open to students from all over the country (and of course also international students).
About the nation
Göteborgs Nation has three full-timers: The First Kurator, who is responsible for most administrative tasks and being the face of the nation; The Second Kurator, who is in charge of the nation's finances and housing; and finally, The Third Kurator, who is responsible for all activities in the nation's pub and club. Göteborg's pub, Glenn's Kitchen and Bar, offers good food in a unique west coast setting, but in the heart of Uppsala.
During the semester, we offer pub quiz on Tuesdays and Karaoke on Thursdays. We also have a brunch on Sundays! The nation's cultural activities are led by the nation's librarian, together with the Cultural Committee. Together, they are responsible for three themed pub nights, formal dinners, book clubs and much more! The nation also offers a library, with mostly law-oriented books. For the songbirds, the nation has an all-female choir called Guldkören (The Golden Choir.) Göteborgs also has 42 housing units, located above our very central nation house on S:t Larsgatan 7. Finally, the nation also gives out scholarships to its members every semester.
We believe that our small size is our best asset – at Göteborgs you can walk right in and become a member of our nation family. We provide you with a thousand different opportunities. If you have a fantastic, fun, or ordinary idea – you can see it through here!
Membership fee per semester: 250 kr